Ack! I missed the Literate & Stylish/Along the Lines of Style Target linkup this week. Part of it was because I was off work a little more than usual so I didn't wear anything beyond t-shirts and grubby shorts. The other part was because we were busy with this…
We got a puppy!!!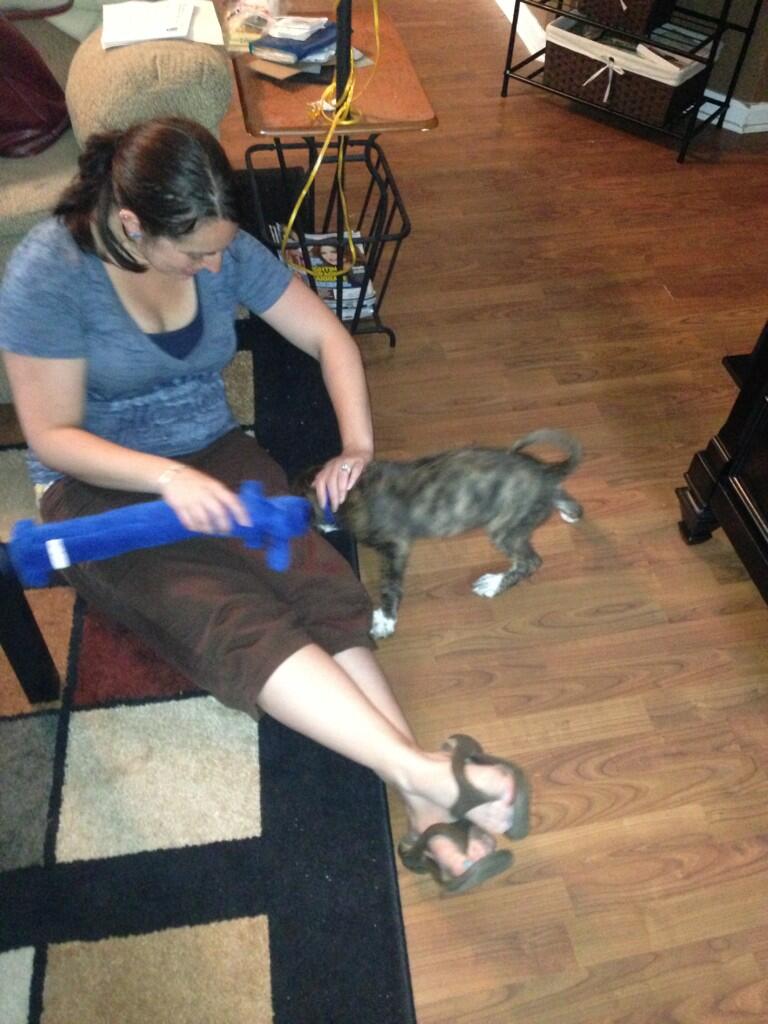 Me in my grubby glory and the pup
This is my first dog and our first pet together. He's a shelter puppy, so we're not sure what breed/breeds he is, but the employees estimated that he could be 50-60 pounds. Eep! So pardon me during my adjustment period. I hope to be back next week for Inspiration Monday.
Any pet owners out there with tips for new owners like me? =)